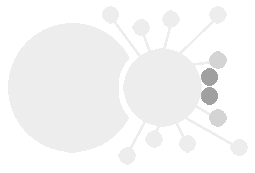 2013




February 25:

The SpiderWeb meeting in Oxford, UK was attended by well over 30 participants from all around the world! The talks included two plenary lectures by Hiroki Oda and Michael Akam and several sessions touching on diverse aspects of spider and arthropod evolution and development. In two mini-workshops progress was made on coordinating upcoming efforts to annotate the transcriptome and genome, and to improve tools and methods.

January 18: Registration for the SpiderWeb meeting in Oxford, UK is now closed. Further information will be e-mailed to registered participants as soon as possible.


2012


November 16: Registration for our first SpiderWeb meeting is now open! Please register

here

.

[edit: registration is now closed].



October 23: Our application to the Company of Biologists for funding of our first SpiderWeb Meeting has been successful!



September 19:

List of Parasteatoda related papers is online



September 7

:

SpiderWeb site is online!